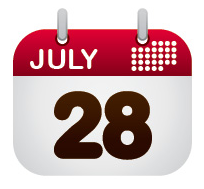 Business analysis training and consultancy provider, TCC, has announced public course dates for 2013, including dates for the industry-standard BCS Diploma in Business Analysis (formerly the ISEB Business Analysis Diploma).
TCC currently offers business analysis courses at venues in London, Birmingham, and the North West in Cheshire, and is renowned for delivering training to a market-leading standard. Tutors are expert practitioners in their field, having held senior positions allowing them to gather knowledge and experience over many years.
Recognising the rise in demand for business analysts, the new 2013 public schedule offers greater choice, with regular courses running throughout the UK.
A recent survey by Computerworld found that 44% of IT managers were planning to hire individuals with project management skills in the next 12 months. It also identified a significant shift in demand from project managers to business analysts: "Big projects need managers, but they also need business analysts who can identify users' needs and translate them".
In a separate study conducted last year, Money Magazine identified the IT business analyst as one of the top 12 jobs to pursue - observing that demand for these skills has "skyrocketed" and highlighting a median pay for the position of £51,924. Likewise, Computerworld's Salary Survey 2012 found the average total compensation figure for IT technology / business systems analysts to be £52,721.
TCC provides a range of training courses leading to business analysis certification from the BCS, including:
BCS Business Analysis Practice
BCS Requirements Engineering
BCS Commercial Awareness
BCS Modelling Business Processes
The BCS, The Chartered Institute for IT, is the leading institute for IT professionals around the world. BCS Professional Certification offers candidates the opportunity to learn new skills in business and IT, through a network of accredited training and examination providers.
TCC is a founder of the BCS Business Analysis certifications and helped the BCS to develop the scheme back in 2002. Since this time, TCC has successfully trained thousands of business analysts. TCC has been delivering courses for individuals and organisations for more than 25 years.
TCC training courses are presented by experienced business analysts. They include comprehensive course materials and are delivered at comfortable and modern venues nationwide, or at company premises.
TCC believes the rise in demand for business analysts is behind the increased sales of its Training Passport, which allows delegates to save over £1,500 on the modules needed to gain the BCS Business Analysis Diploma. Dot Tudor, Technical Director of TCC, said: "This internationally-recognised higher level qualification from the BCS is a clear indicator to employers of competence, ability and aptitude in the business analyst role."
For further information about business analysis, or the BCS Business Analysis Diploma courses, contact TCC by telephone on +44 (0)1477 500 011, or visit www.tcc-net.com.