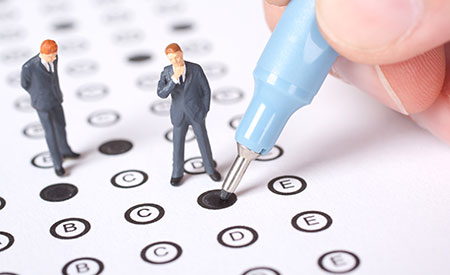 TCC is proud to have been training Business Analysts under the BCS Diploma in Business Analysis scheme since it was first released back in 1999; that's more than 20 years! Back then, the scheme was known as the ISEB Diploma in Business Analysis; ISEB being an acronym for the Information Systems Examinations Board - a qualifications body formed by the British Computer Society (BCS) in 1957. A rebrand in 2012 saw ISEB renamed BCS Professional Certifications and the scheme renamed the BCS Diploma in Business Analysis.
TCC was involved in the initial creation and setup of the Diploma in Business Analysis and since then has maintained an active role in the BCS Business Analysis community. Over the years, we've been involved in many updates to ensure that the scheme remained up-to-date and relevant to the changing world of Business Analysis. However, through all of this time, the certification side of the scheme has remained largely unchanged - a one-hour written exam, in open-book format.
For some time now, new modules such as Commercial Awareness have been introduced with a one-hour multiple-choice exam, in closed-book format. Commercial Awareness, incidentally, replaced the older Organisational Context module (which was examined through a written exam). As of January 2020, other modules in the BCS Diploma in Business Analysis scheme will be moving to this new format.
New Exam Format for BCS Diploma in Business Analysis Modules
Business Analysis Practice, Commercial Awareness, Modelling Business Processes and Requirements Engineering will all be examined using the following format:
40 multiple-choice questions;
one-hour maximum time allowed;
closed-book;
60% pass mark (24/40 correct answers);
photo ID required.
Exam Resits
For delegates who completed an exam in the previous (written) format and need to resit, these are available until the end of March 2020. The resit will be conducted using the previous one-hour written exam, in open-book format, aligned with the materials studied during training.
If this applies to you, please contact us as soon as possible to arrange to attend one of our exam sessions.
Oral Exams for the BCS Diploma in Business Analysis
The format of the Oral Exam to attain the BCS Diploma in Business Analysis has not changed.
Oral examiners will be aware of the exam format and version that candidates have studied for each module. They will adapt the oral examination appropriately and delegates can attend this after taking any combination of written or multiple-choice versions of the BCS modules.