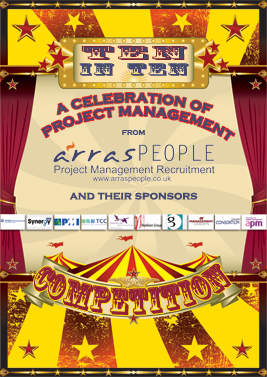 TCC has a competition running all this month in partnership with Arras People.
To celebrate its 10th birthday, Arras People is running a year-long series of prize draws, known collectively as "Ten in Ten: A Celebration of Project Management". The draws are free to enter and run throughout 2012. Each monthly competition involves a very short survey.
September marks the start of TCC's competition to win a free place on a 3 day Agile Project Management Foundation course.
Accredited by APMG and developed in partnership with the DSDM Consortium, Agile Project Management is the world's first independent certification in Agile Project Management.
The competition closes on 30th September 2012. One lucky entry will receive this generous prize, worth £995 +VAT!
To enter the competition, simply complete the prize draw survey.

More Information
You can find out more about our Agile Project Management courses here:
Agile Project Management Foundation Course