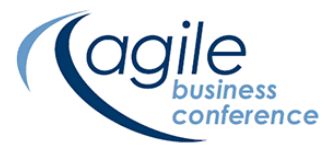 TCC will be sponsoring the Agile Business Conference for the sixth consecutive year. The event will be held at the Inmarsat Conference Centre in London on the 10th - 11th October 2012. The Agile Business Conference is a two-day event that takes place annually in London. It provides a European forum for business, management and technical personnel to learn, share knowledge, network and source Agile services.
2012 marks the Tenth Anniversary of the conference and the theme for this year focuses on the maturity, evolution and reality of Agile - as the de-facto standard for the management, development and delivery of Projects, Programmes and Products in the 21st Century.
Come and visit our stand
TCC will be exhibiting at the event and will be on hand to discuss the latest developments and showcase our comprehensive portfolio of Agile training and award winning consultancy services.
Join us for our presentation
"Sleeping in Seattle, but wide awake in Walsall: how to make distributed teams work."
Date/Time: October 11th 2012 (Day 2) - 15.50-16.30
Presented by: Dot Tudor, Technical Director at TCC.
Agile approaches usually advocate the co-location of small, self-organising teams for optimal working. However, in corporate-scale projects in large multi-national enterprises, co-location of mixed-skill teams is rarely even possible. Many of today's agile project teams are distributed around the world.
In this presentation, Dot consolidates learning from the experiences of many large projects and programmes and highlights the key factors which affect distributed working. The outcome will be a check-list of key points to help you to set up distributed teams that can work successfully.