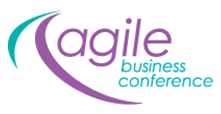 TCC will be sponsoring the Agile Business Conference for the fifth year. The event will be held at the Inmarsat Conference Centre in London on the 4th - 6th October 2011. The Agile Business Conference is the major Agile conference for Europe and for the last 9 years has provided a single Forum for everyone who is interested in the effective application of Agile.
This year the Agenda has been extended to 3 days – with the option to attend 1, 2 or all 3 days. The theme for this year's extended Conference focuses on the maturity and acceptability of Agile - as evidenced by recent significant successes and developments across the Public and Private Sectors.
Come and visit our stand
TCC will be exhibiting at the event and will be on hand to discuss the latest developments and showcase our comprehensive portfolio of Agile training and consultancy services.
Join in with our interactive workshop
"Agile Project Management – everything you always wanted to know"
Date/Time: October 4th 2011 (Day 1) - 09.45-11.15
Attend our presentation
"Agile Transformers – Autobots and Decepticons"
Date/Time: October 6th 2011 (Day 3) - 11.00-11.40