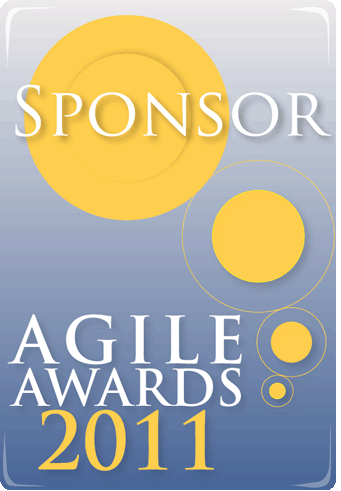 Building on the success of the 2010 Awards, the 2011 UK Agile Awards Dinner will be held on Wednesday 5th October 2011 and will once again coincide with the Agile Business Conference. The objective of the UK Agile Awards is to recognise the People, Projects and Products that have contributed to the success of Agile in the UK.
TCC has sponsored the 'Best Use of Agile in the Private Sector' award and with nominees among the likes of BSkyB, Laterooms.com, Tesco, GSK, Yell.com, Sky News and Swiftcover/AXA, it is likely to be a fiercely contested award.
The UK Agile Awards is a not-for-profit event with any profit being donated to Charity. TCC is delighted to be supporting both the Agile community and the chosen beneficiaries: Macmillan Cancer Support and the Shikamana School for Orphans and Disadvantaged Children.
How to Buy Tickets
Tickets to this year's Agile Awards Dinner, which will take place at The Cumberland (Guoman) Hotel in Marble Arch, London are now on sale. To book please click here or contact dinner@agileawards.co.uk or call 0118 989 7601.