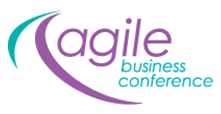 TCC will be sponsoring the Agile Business Conference for the fourth year. The event will be held this year at the Inmarsat Conference Centre in London on the 5th - 6th October 2010. The Agile Business Conference is Europe's premier agile event and attracts speakers and attendees from both the UK and overseas. This diverse collection of backgrounds and experiences in using Agile approaches provides a valuable source of learning and networking opportunities at the conference.

The theme for this year's conference focuses on the details and the practicalities of evaluating, enabling and making Agile work for you and your organisation – regardless of your business sector, your start point or your history.
Come and visit our stand
TCC will be exhibiting at the event and will be on hand to discuss the latest developments and showcase our comprehensive portfolio of Agile training and consultancy services.
For more information on the event and to register to attend, simply visit: http://www.agileconference.org/