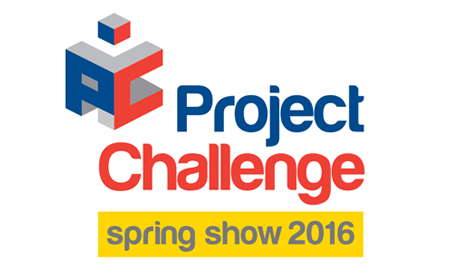 TCC will be exhibiting and presenting at Project Challenge Spring Show, the UK's leading event for Projects, Programmes, Process and Resource. The event is taking place on 22nd-23rd March 2016 at the National Conference Centre in Birmingham.
Come and see us on Stand 84/86!
We will be exhibiting on Stand 84/86, next to the Masterclass / Learning Zone. If you are planning on attending the event, be sure to stop by and have a chat. We will be showcasing all of our latest training and award-winning consultancy services, including our APMG Accredited Agile Business Analysis and Agile Project Management training.
If you are interested in attending the two day event then you can still register for Project Challenge.
Dorothy Tudor, Director of TCC, will also be speaking on Wednesday 23rd March at 11:15am in the Masterclass / Learning Zone, so grab a coffee and be sure to check out her presentation (see details below).
The Agile BA – Lean and Mean
11:15 - Wednesday 23rd March 2016
You're a traditional BA. You work in an environment where interaction between end users and developers is limited. You're accustomed to visiting users gathering their requirements, requesting sign-off and then issuing a Requirements Specification Document to developers for coding. Everything is going swimmingly until, one day, you find yourself in an Agile environment working with a qualified Agile Project Manager who talks a new language, with sprints, timeboxes, Agile Retrospectives, Scrum. So where does the Business Analyst fit in?
In this presentation, we shall see how a business analyst and the skills they possess have a significant role in Agile. The AgileBA can now gain an industry-recognised qualification, via APMG, to prove it!
Come along and find out how BA is a profession within Agile, which adds value to the project and the organisation.