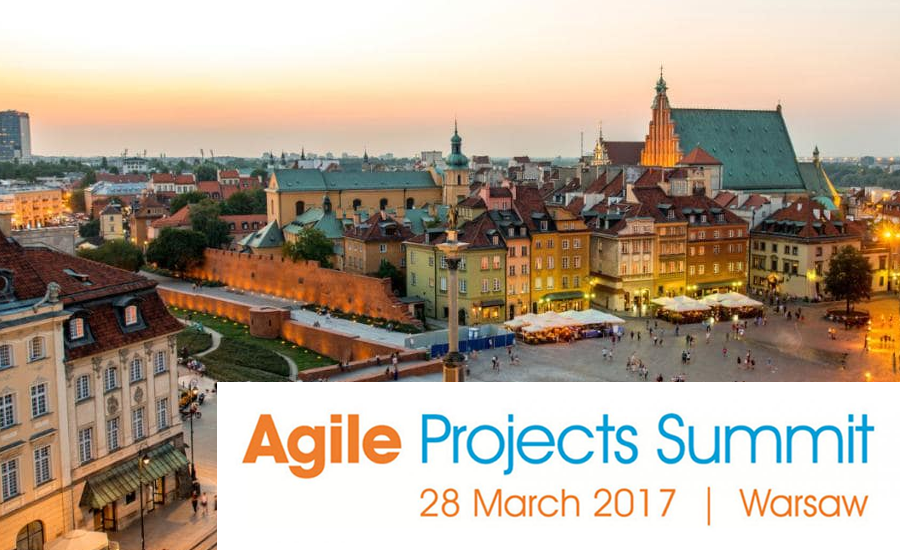 When: Tuesday 28 March 2017
Where: Novotel Warszawa Centrum ul Marszalkowska 94/98 Warsaw, 00-510.
Cost: EUR 49.00 | Register to attend the Agile Projects Summit
The Agile Projects Summit will take place in Warsaw, Poland on Tuesday 28 March 2017. This one-day event will be jointly hosted by APMG International and the Agile Business Consortium and is set to attract up to 200 project and programme management (PPM) professionals.
Designed to explore the benefits and challenges of adopting Agile practices for project management, change and development initiatives, the agenda will feature keynote presentations and roundtable discussions on topics that include:
The benefits of Agile Project Management
Agile vs traditional project management
Agile and organisational culture
Scaling Agile
Popular Agile techniques including MoSCoW prioritisation and Kanban
Roundtable sessions will be hosted by renowned Agile experts, including Dot Tudor of TCC.
One of the hottest topics in Agile right now is how the role of the Business Analyst changes within an Agile environment. Dot Tudor of TCC will be hosting a roundtable session on the Agile Business Analysis (AgileBA) guidance, training and certification.
Title: Agile Business Analysis (AgileBA) Guidance, Training and Certification
Presenter: Dot Tudor, TCC Ltd and Winner of UK Agile Awards
Session Time: 11:30, 14:15 and 16:10 (45 minutes).
Synopsis
The Agile Business Analysis (AgileBA) Handbook – published by the Agile Business Consortium – offers useful, practical and comprehensive guidance on the role of the business analyst working in an Agile way. It also aims to give context to the business analyst role beyond the individual project, in relation to organisational mission and strategy, and to give additional depth and guidance for the business analyst role. In this session, Dot (the Handbook's lead author) will provide a detailed overview of the guidance and the supporting training and certification programme.
Download the full schedule of Keynote Presentations, Roundtable Discussions and Speaker/Presenter Profiles.