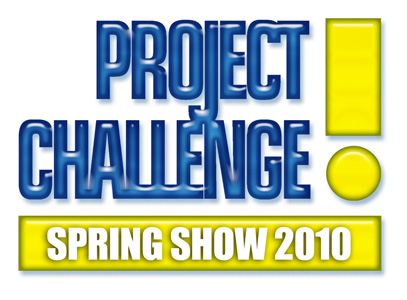 TCC will be exhibiting at Project Challenge, the UK's leading event for Projects, Programmes, Process and Resource. The event is taking place on 28th-29th April 2010 at the NEC in Birmingham.
Come and see us on Stand 124!
We will be exhibiting on Stand 124, near the Microsoft Zone and Solutions Presentations. If you are planning on attending the event, be sure to stop by and have a chat. We will be showcasing all of our latest training and consultancy services, along with our new multiple-choice testing system - Quizical. There may also be some sweets on offer if we haven't eaten them all!
Dorothy Tudor, Director of TCC, will also be speaking on the 29th April in the afternoon so be sure to check out her presentation in Seminar Zone A. Further details are shown below.
"And you actually want to "go live" with THAT? - Delivering acceptable, sustainable change using PRINCE2®, ITIL® and DSDM Atern together"
14:30 - Zone A - Thursday 29 April 2010
This presentation offers practical guidance and a road map for using PRINCE2, ITIL, and DSDM Atern together, to gain their combined strengths, synergies and benefits. This provides the potential for on time and on target change projects and the smooth transitioning of new IT services into the live environment.