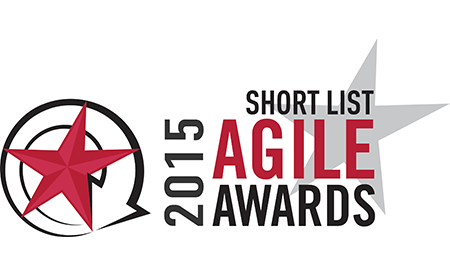 TCC is delighted to announce that Technical Director, Dot Tudor, has been shortlisted for "Outstanding Contribution from a DSDM team member" at the 2015 Agile Awards.
Launched in 2010, the Agile Awards recognise the UK's top Agile talent, honouring those who exemplify the key characteristics of passion, courage and conviction. The awards are open to the UK's entire Agile community, with this year's ceremony taking place in London on 12th November.
Over the past two decades, Agile development methodologies have helped countless organisations transform their business practices and culture, leading to increased efficiency and productivity.
A DSDM Consortium board member for many years, Dot has been instrumental in the development and continual improvement of the DSDM Agile method since 1994, and co-authored DSDM's Agile Project Management Handbook. More recently, Dot was lead-author of the Agile Business Analysis Handbook, the first comprehensive guide to the role of the Agile Business Analyst.
This year, Dot has been a key member of two separate DSDM teams whose work culminated in the launch of AgileBA, an industry-standard qualification from APMG International and the DSDM Consortium. Several international organisations have already received accreditation for this new qualification since its launch in June.
Mark Tudor, of TCC, said: "Dot's passion and enthusiasm inspire all those who work with her and we're delighted her contributions to the development of the Agile community have once again been recognised by an Agile Awards nomination". Voting for the awards is now open to the public and closes on 2nd November 2015. If you'd like to vote for Dot, you can do so below.
Voting takes just a minute and your vote could help Dot win this well-deserved award!