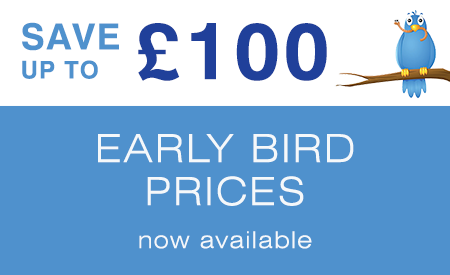 Agile training and consultancy expert, TCC, is now advertising 'Early Bird' Prices on all Agile public training courses.
From today, anyone looking to attend Agile training with TCC will be able to save up to £100 on a public course by booking their place more than 28 days in advance.
Early Bird offers will be available on the following courses:
Business Development Manager of TCC, Jonathan Tudor, said "We are always looking for innovative ways to offer better value to our customers. Our Early Bird promotions allows customers to take advantage of some of the lowest prices on the market, without having to compromise on their training experience - the expertise of our tutors, comfort and convenience of venues, and effectiveness of our training materials will remain unrivalled."
Early bird prices are displayed automatically on www.tcc-net.com and bookings can be made online or over the phone on +44 (0)1477 500 011.