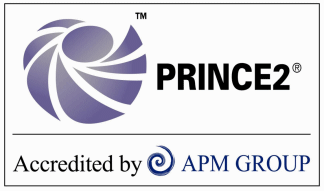 The OGC's PRINCE2 2009 launch took place on Tuesday 16 June 2009 at The Cavendish Conference Rooms, London.

The launch event, which was streamed live on the web, included an introduction from Nigel Smith, Chief Executive of OGC, plus an overview from Lead Author Andy Murray and Chief Examiner Emma Jones.
You will soon be able to view the live event at: http://www.best-management-practice.tv/live-event
What has changed?
APMG has stressed that PRINCE2 2009 is an evolution of the method and will not result in sweeping changes. To find out more about what has changed in PRINCE2 2009, please read the article: PRINCE2 2009 - Everything you need to know.
When will TCC PRINCE2 training courses be updated to the new 2009 version?
TCC's PRINCE2 2009 Foundation and Practitioner courses have already been developed for the new version and the changeover will apply to all public courses after the 6th July - in line with APMG's release of the new examinations. You'll also notice the change on our website, as the PRINCE2 logo will be updated to the new swirl design and courses will be marked 2009 for a short while.
We have heavily invested in the 2005 version of PRINCE2, and we are not ready to update yet. Can we still receive training in the previous version?

TCC will offer PRINCE2 training in the previous version on an in-house basis until the end of the year. Support will also be available to organisations on managing the changeover from 2005 to 2009. Please contact us if you would like to discuss this further.