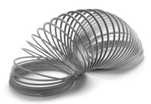 Following a great response to our presentation of Agile Business Analysis at various conferences, TCC is pleased to announce this exciting new course for Business Analysts.
Agile Business Analysis is a 3 day workshop designed to give the Business Analyst a thorough grounding in the skills needed to successfully gather, analyse, manage and champion the requirements throughout an Agile project.
The course will consider several of the most popular Agile approaches and will concentrate on one in detail to take the Agile Business Analyst through the phases of an Agile project in their role, allowing practice in the techniques in a realistic situation.
> Find out more about Agile Business Analysis
What is Agile?
If you would like to learn more about Agile, why not book a place on our Agile Overview Free Briefing on either the 30th June in London, or the 7th July in Cheshire.