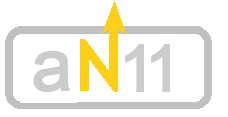 Going from strength to strength. The event in the North West to learn and share experiences on all topics concerning Agile Project Development. AgileNorth's philosophy has always been to provide a forum to explore Agile Software Development approaches by networking to share and gain knowledge.
This year's theme is:
"The State of Agile: Investigating the evidence-base for Agile software development"
The full list of streams and timings has been announced. You can download a printable copy here.
Representing TCC was Dorothy Tudor, whose presentation on Agile provided the opening keynote for the event. Full details of the presentation are included below.
Agile Transformers – Autobots and Decepticons
Speaker: Dot Tudor, TCC.
Synopsis
Imagine a project manager with the vision, charisma and project management skills of Optimus Prime. He rallies the Autobots, fights the Decepticons and triumphs against all odds.
Whether you are an Agile project manager trying to introduce an Agile approach into a siloed, waterfall organisation, or a traditional project manager wondering if Agile will actually increase your risk and perhaps remove your control, you will benefit from the Agile Matrix of Leadership to assist you in managing sizeable projects using a corporate-strength Agile approach. You'll also learn about the world's first Agile Project Management qualification, a weapon for spotting Decepticons!
More Information
You can find out more about Agile North, here. If you would like to get involved in this active Agile community, then be sure to check out the Yahoo Groups page.