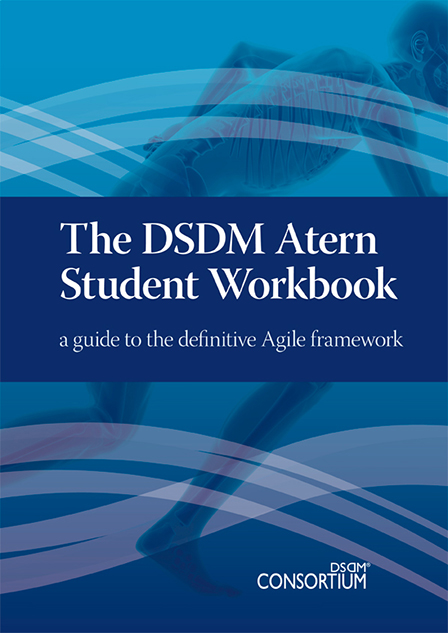 As authors of the original 'DSDM Student Workbook' published in 2002, TCC Directors - Dorothy and Ian Tudor - were re-commissioned to update the workbook to the latest version of the definitive Agile framework, DSDM Atern.
The new 'DSDM Atern Student Workbook' provides a comprehensive guide to the Atern method, in an accessible format, ideal for those wishing to learn about the approach and how to maximise the benefits of its application. For students, the new addition of Foundation questions on each area will provide useful revision material.
With the recent and rapid rise in interest in Agile approaches, many organisations are now moving towards agile project delivery as they begin to realise the benefits of this approach. The DSDM Atern Student Workbook details a clear plan of action for introducing DSDM Atern into an organisation.
The book has already received endorsement from the DSDM Consortium:
'As Chairman of the DSDM Consortium I am thrilled to be able to introduce the Student Workbook for DSDM Atern. It complements well the Atern Manual and the various pocketbooks available and will prove a great help to those wishing to understand the DSDM Atern framework.'
Steve Messenger - Chairman (DSDM Consortium)
Copies are now available to purchase direct from the publisher Galatea, the DSDM Consortium webshop and other retailers including Amazon.co.uk. Please contact us for further information.