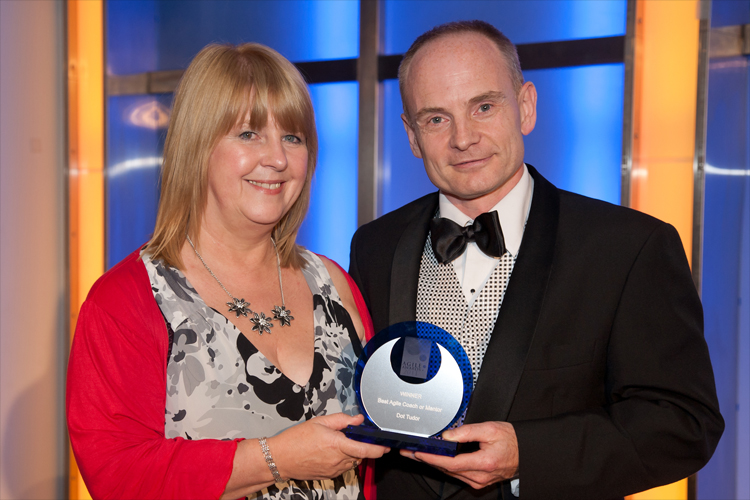 The Agile Awards were held this year in front of a packed out audience at the Cumberland Hotel in London, with members of the agile community in attendance.
Director of TCC - Dot Tudor, was shortlisted for two awards this year, in the categories of Best Agile Coach / Mentor and Most Valuable Agile Player UK (in which she was also a 2010 Shortlisted Nominee).
Shortlisted alongside three other strong candidates (from 33 nominees), Dot was awarded 'Best Agile Coach / Mentor' for 2011: "For driving Agile in a sensible end focused manner to various styles of project and organisations over the years. Dot has a 'can do' attitude, and practices what she preaches."
Dot is delighted to have received the award and she would like to thank everyone who supported her nomination, as well as congratulate all the other winners and nominees!
We're already looking forward to next year and hope to see you there!
Dot's Profile can be viewed on LinkedIn here:
View Dot Tudor's profile
Book an Agile Training Course
If you are interested in learning more about Agile, then take a look at our range of Agile training courses.
Find out more about our Award Winning Agile Consultancy
If you are thinking about implementing Agile within your organisation and would be interested in our award winning Agile coaching or other Agile transformation services, then please contact us to discuss your requirements.