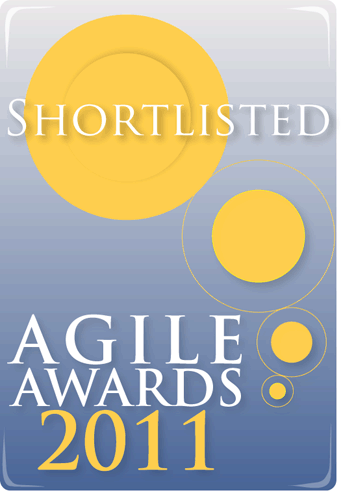 We are delighted to announce that Dot Tudor of TCC, has been shortlisted for two awards at this year's Agile Awards:
Best Agile Coach / Mentor
Most Valuable Agile Player (UK)
We are extremely proud of Dot's achievement and the recognition for all that she has done to promote Agile over the years.
The UK Agile Awards recognises the People, Projects and Products that have contributed to the success of Agile in the UK. The UK Agile Awards is a not-for-profit operation and the Awards are open to the entire UK Agile Community. Three Nominees are Short Listed in each category, with winners being announced at the Agile Awards Dinner on 5th October 2011
To view all shortlisted nominations for the awards, click here.