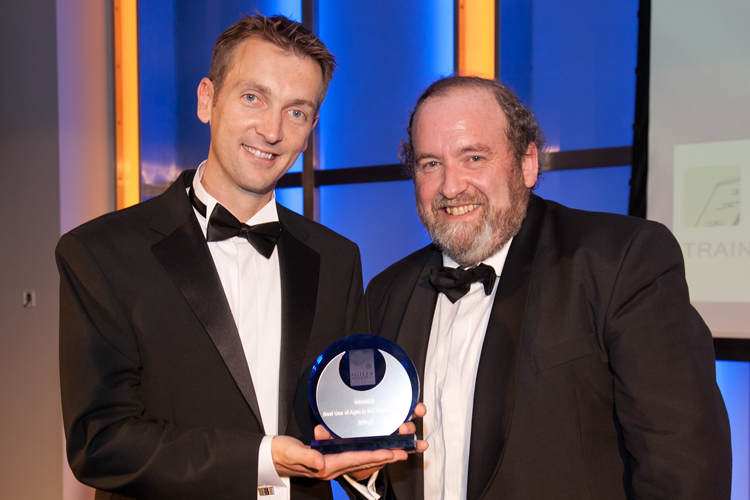 Facing tough competition from other shortlisted nominees including Laterooms and Simply Business, BSkyB came out on top at the Agile Awards 2011 in London last week. By employing a variety of Agile Techniques over the years, BSkyB have become a collaborative organisation who have given teams a framework to be successful in delivering a state of the art offering.
As sponsor of the award and on behalf of all at TCC, we'd like to congratulate the team at BSkyB. Their hard work and dedication to making Agile a success is a great example of what can be achieved in the private sector.
Congratulations BSkyB!
The Agile Awards 2011 is a not-for-profit Event, with all profits donated to the Shikamana School for Orphans in Kenya, and the Macmillans Cancer Support.