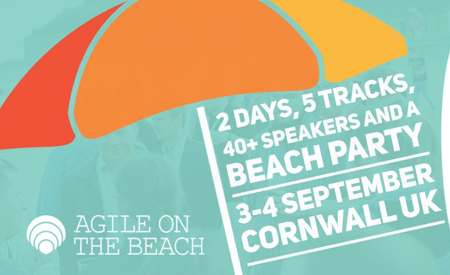 TCC, an award-winning provider of Agile consultancy and training, has been invited to speak at Agile on the Beach on the 3rd - 4th September 2015 in Cornwall, UK.
A two-day business and technology conference, Agile on the Beach will host over 45 UK and international speakers delivering more than 40 sessions.
The key themes for the event include:
Agile Software Craftmanship
Continuous Delivery
Agile Leadership
Agile Business
Agile Teams
Product Management
Lean UX
Located on the Cornish coast, with a fantastic beach party on the Thursday evening, the conference is the ideal setting to evoke creative and technical thinking while enjoying time discussing the latest agile thinking and experiences.
Over 300 software and business professionals will gather to discover what it means to be truly agile in business - explore key topics such as culture and product development practices.
Those arriving on the Wednesday evening can enjoy traditional Cornish pasties in the Performance Centre before the main event on the following day.
The conference schedule - spread over 5 tracks - features keynote sessions from Dave Farley and Jenni Jepsen on Continuous Delivery and Agile Leadership and Teams. While other highlights include Dot Tudor's (TCC) interactive session on the role of the Business Analyst in Agile and Ole Jepsen's "Strategic Play with Lego Serious Play"!
The party on the local Gyllyngvase Beach and pre/post conference gatherings also provide great networking opportunities for attendees, with evening entertainment and transport included.
For more information, visit agileonthebeach.com.
When: 3-4 September 2015
Where: The Performance Centre, Tremough Campus, Penryn, Falmouth, Cornwall, UK.
Cost: £395
This year's ticket includes entry to the 2015 Agile on the Beach Party!
Register to attend Agile on the Beach 2015