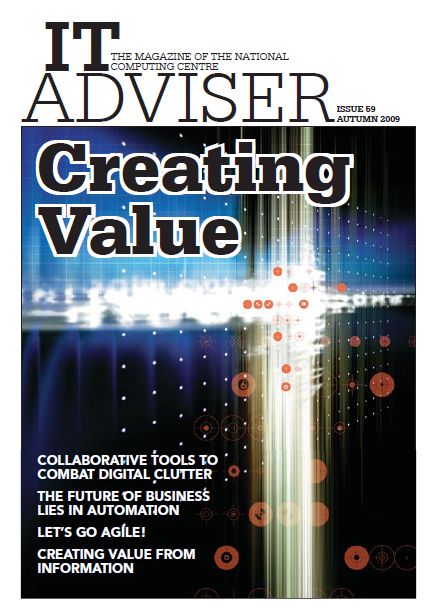 The National Computing Centre (NCC) have invited TCC Director - Dorothy Tudor - to write a tri-page article on Agile for Issue 59: Autumn 2009 of their popular publication IT Adviser, following up on her previous article 'An Update on Agile Methods 2008' from Issue 56: Winter 2008.
In the article, entitled 'Let's go Agile! What is it by the way?', Dorothy addresses the frequently-asked questions on Agile that have emerged from her work with a large number of organisations in both the public and private sector.
These include questions posed about:
What is Agile?
Why Agile?
Questions on Agile roles
Concerns with Agile
Agile Techniques
Agile Tools
Read the full article on the NCC website

Or to view the complete IT Advisor magazine online in PDF format, go to: http://www.ncc.co.uk/ ('Let's go Agile! What is it by the way?' can be found on pages 20-22).